SK Agriculture Hall of Fame Submission:
Over a long and distinguished career in plant sciences, Rick Holm made many contributions to the industry through his research on weed control and crop development.
Born in 1946 in Gimli, Manitoba, he received a BSA (Honours) from the University of Manitoba in 1969 and an MSc from the University of Manitoba in 1972.  He held several public service positions, including Cereal and Forage Crop Specialist/Supervisor Crop Production Services for the Prince Edward Island Department of Agriculture from 1971-1976 and Weed Control Specialist for Saskatchewan Agriculture from 1976-1981.  He was Federated Co-op's Agronomist for Western Canada from 1981-1984.  He joined the Crop Sciences and Plant Ecology Department at the University of Saskatchewan in 1984 as an Associate Professor and was an associate member of the University's Extension Division from 1984-1999.  He was Director of the Crop Development Centre (CDC) at the University of Saskatchewan from 1999 to 2006 and is a professor emeritus.  He retired from the University in 2011.  Rick made many contributions to the industry through his research on weed control and crop development.  His weed control research was applied and designed to serve the needs of farmers.  As director of the CDC, he advanced expansion of the pulse lab and played a key role in supporting the development and commercialization of Clearfield wheat and lentil varieties in Canada.  His collaborations with other scientists resulted in new knowledge on the effect of spray water quality on the efficacy of many herbicides.
As an academic, Rick co-authored more than 30 peer-reviewed manuscripts and authored nearly 80 technical reports.  He made significant efforts to transfer his research results and knowledge to producers at events and conferences, with a practical, down-to-earth approach to weed science and extension that was appreciated by producers.  He had an excellent rapport with industry, which resulted in secruring more than $3.5 million in research funding.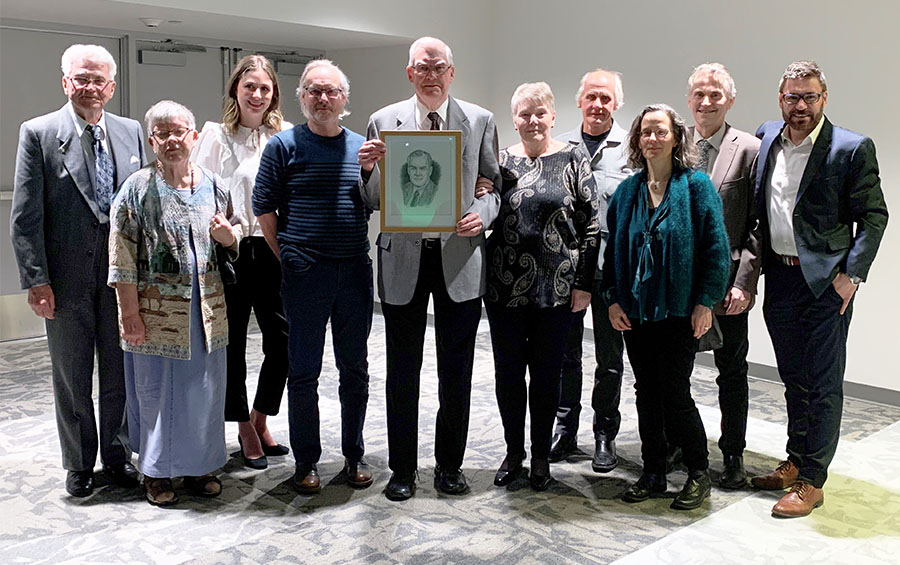 Rick received the Canadian Weed Science Society Excellence in Weed Science Award in 1995 and was awarded Fellowships in the Agricultural Institute of Canada, the Canadian Society of Agronomy and Canadian Weed Science Society in 2000, 2007, and 2008 respectively.  His contribution to the seed industry were recognized with honorary lifetime memberships to both the Saskatchewan and Canadian Seed Growers Associations.
Visit the SK Ag Hall of Fame website: https://www.sahf.ca/