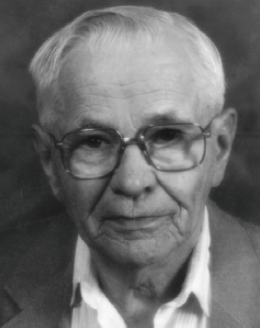 Lifelong Saskatchewan farmer Peter Lewochko made a significant gift to the University of Saskatchewan before his passing which established the Peter Lewochko Bursary fund for undergraduate students in the College of Agriculture and Bioresources, College of Engineering and the College of Education. He later enhanced the endowment through a generous bequest.

With a passion for knowledge and discovery but having lacked the opportunity to attend university himself, Peter wanted to give the gift of education to students who do not have the financial means to pursue higher learning. He didn't want limited financial resources to be a barrier that curbs young peoples' potential.

Peter's legacy will live on and flourish across Saskatchewan and beyond. To recognize Peter's truly transformational contribution, the College of Agriculture and Bioresources and the Crop Development Centre named a recently developed yellow pea variety after him.

CDC Lewochko is a semi-leafless yellow field pea cultivar with very good seed characteristics. Developed at the Crop Development Centre, it was released to seed growers in 2018 by our partner Saskatchewan Pulse Growers. CDC Lewochko is a promising new variety with high grain yield, good lodging resistance and moderately high protein concentration. It has been taken up quite widely by seed growers and will be at the production stage by commercial farmers in 2021 or 2022.