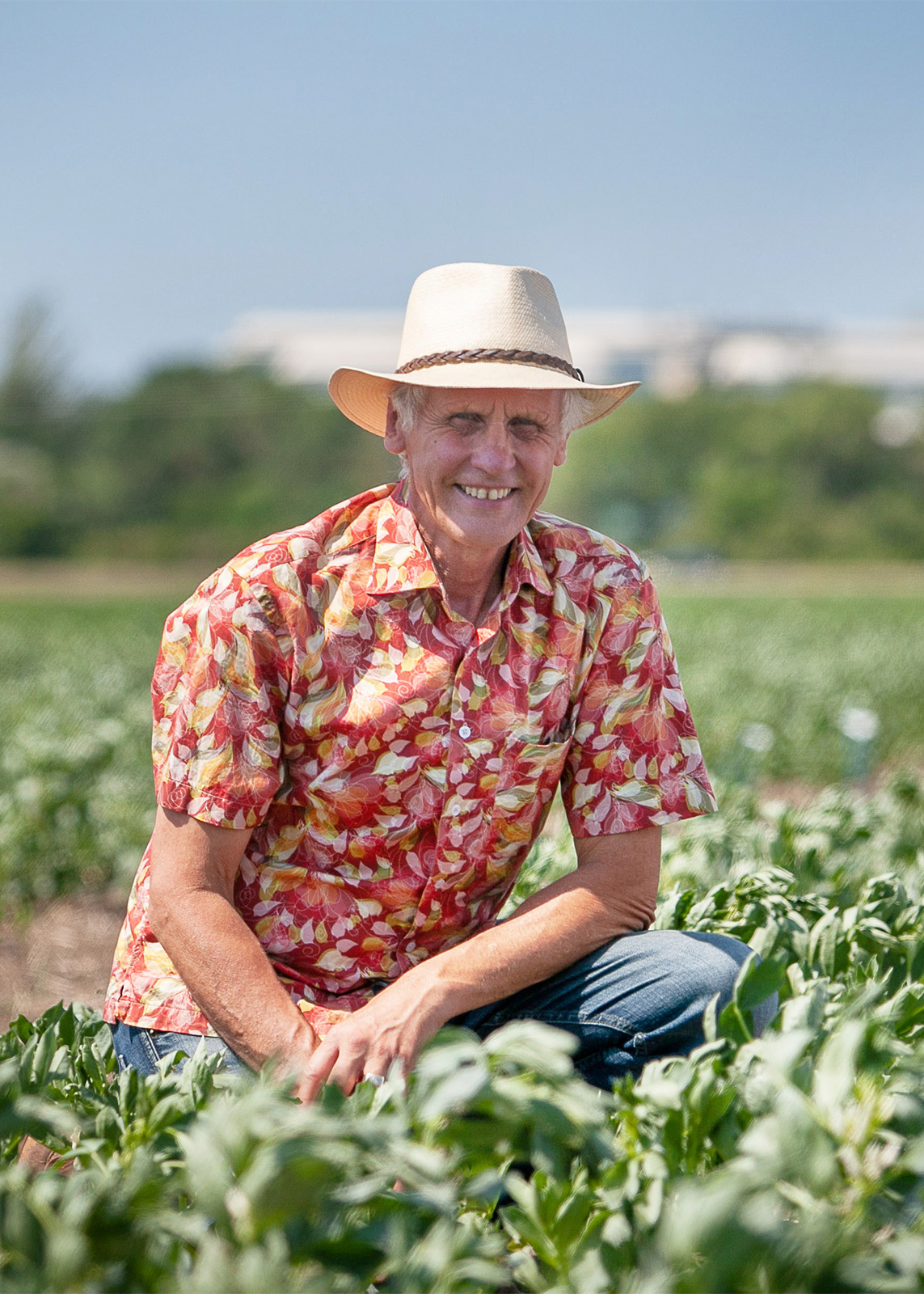 Dr. A. (Bert) Vandenberg (PhD)
Professor
NSERC - Saskatchewan Pulse Growers Industrial Research Chair in Genetic Improvement of Lentil
CONSUMER DEMAND DRIVING INNOVATION IN LENTIL CROPS
(by Ashleigh Mattern)
Albert Vandenberg likes to travel, and wherever he goes, he takes the time to look for Canadian lentils in the grocery stores.
"I've never failed in recent years to find Canadian lentils in supermarkets," he said. "And I often know the company that supplied it."
Professor Vandenberg is a lentil and faba bean breeder at the Crop Development Centre, and he remembers a time when lentils were still considered "weird" as a crop in Canada.
He came to the University of Saskatchewan in 1983 after earning a bachelor's and master's degree from the University of Guelph.
At the time, there were only about 10,000 acres of lentils in the province. "We went from having 10,000 acres to supplying 50 per cent of the world with lentils," he said. "It's a success story for the province."
There's consumer demand for lentils. Lentil consumption is growing at a faster rate than other pulse crops, he says, rising up to 10 per cent per year compared to two per cent per year for other crops. The only other pulse crop that's grown at the same rate is soybean, which is fed to animals.
Lentils are popular because they cook fast, making them a convenient food, and they're packed with nutrients.
"The world is starting to shift to more vegetarianism in the diet, and the younger generations are quite happy to not eat meat for environmental reasons," Vandenberg said.
BREEDING DELICIOUS NEW LENTIL VARIETIES
In his plant breeding program, as with any breeding program, he's looking to improve quality, disease resistance, and yield, but he's also trying to design completely new varieties consumers haven't seen yet in anticipation of them wanting it. He thinks people will want to see more varieties if they're cooking lentils more often.
"You don't want to have the same meal every night," Vandenberg said, noting that people who eat meat don't just eat beef every day. "It's the same with something like lentils, you change the lentil, you change the flavour."
Vandenberg knows this from experience: He's a vegetarian himself. He had his first introduction to lentils while living in South Asia.
"We're finally seeing interest in taking these crops, processing them here, and making food and ingredients that make it to the consumers — not just overseas but in our own economy," he said.
"Lots of people are becoming vegetarians or vegans, and plant protein is front and centre."
FABA BEANS 'A SLEEPING GIANT'
Another crop he works on that's seeing interest from the plant protein industry is faba beans. Faba bean has a lot of merit as a future component of our agriculture in Canada, he says, calling it "a sleeping giant."
"Sometimes people don't see what's right in front of them; that's how I feel about faba beans." Faba bean has a compound called vicine that can cause anemia in people who have certain genetics. But his team discovered a molecular marker that allows them to efficiently track the low vicine gene during the breeding process. They made the discovery publicly available, and now almost every faba bean program in the world is switching over, he said.
Faba bean also fixes more nitrogen than any other legume, making it a key rotation crop. It's an ancient crop, too — the Roman farming system had faba beans in the crop rotation, giving them higher yields on other crops, and therefore the ability to feed armies.
"The consumer wants you as a farmer to use less pesticides and less carbon, and they want you to produce healthier food. How do you do all that? You do it with a crop rotation." Having more crops that are profitable to put into crop rotations would help make that system more attractive to farmers, and
Vandenberg says crop rotation is one of the most important technologies available for growing healthier food.
"We call it the Crop Development Centre and if I could change the name, I would change it to the Crop Rotation Centre."